CSFTW instructor Ched Pagtakhan featured on Fab Food.
Article by Sherrie from Fab Food.
I was introduced to chef Ched Pagtakhan by his wife, Rosie. Rosie and I work together at the bakery. She would always bring amazing leftovers from the previous night's dinner cooked by her husband, Ched, a Hospitality Program Coordinator at Triton College. She would always offer me a sample of his delicious creations. I knew he was someone that I wanted to meet and interview one day.
Chef Ched Pagtakhan's love for cooking began at a young age while watching his dad cook at home. After deciding against veterinary school, he enrolled at the Triton College Hospitality Industry Administration program with a concentration in culinary arts. While attending culinary school, chef Ched mastered the fundamentals of cooking by working as a cafeteria cook at Hotel Sofitel, in Rosemont, Illinois. Soon after graduating in 2000, he was promoted to sous-chef and was able to travel to other Sofitel locations. Along with this position, he served as a part-time instructor at Triton College.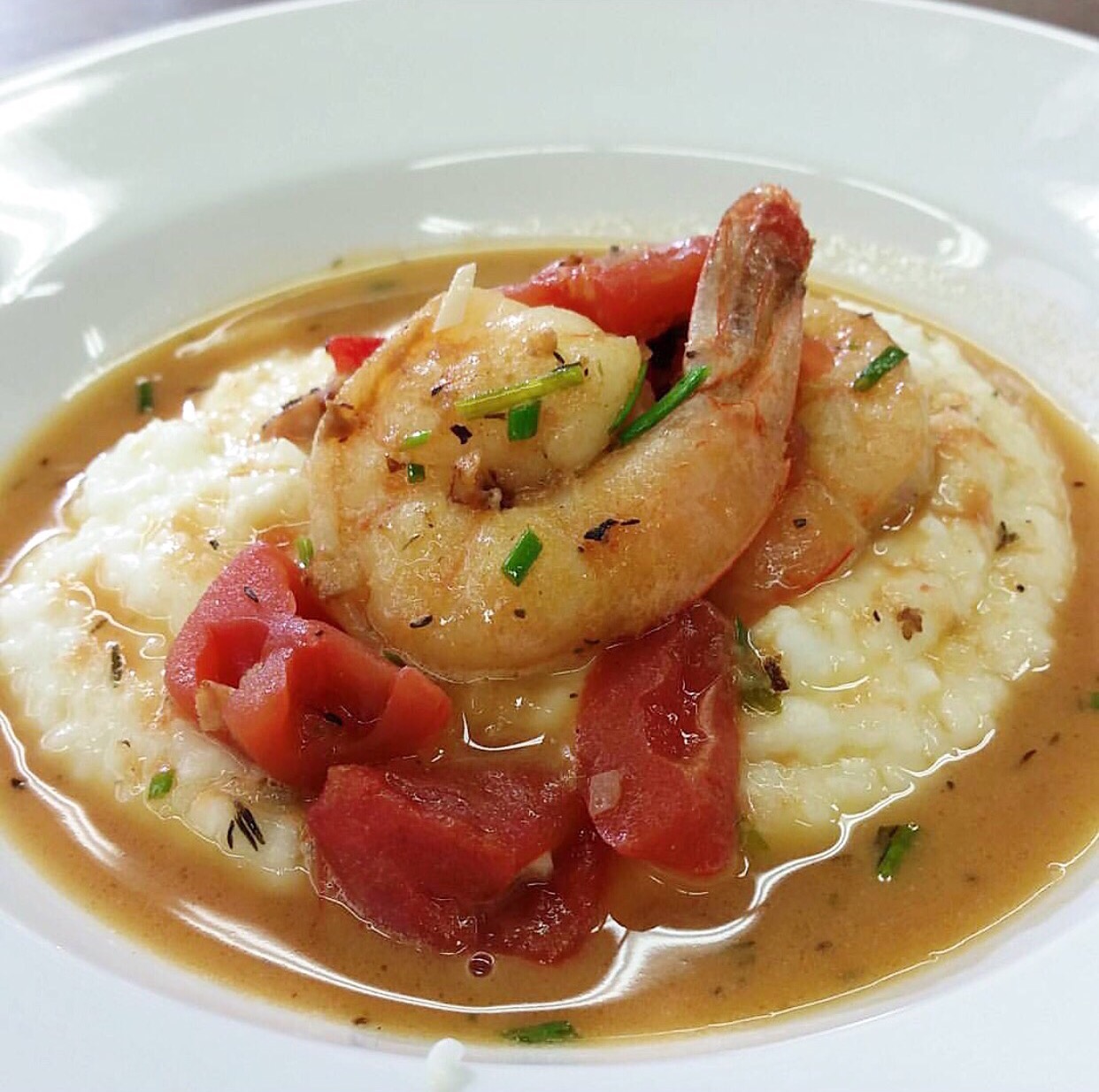 Shrimp and Grits // Photo: @chedcancook
Other culinary adventures includes taking on the role of chef du cuisine for Fontana Grill at Lake Geneva in Wisconsin, executive chef for Chicagoland Speedway in Joliet, and Food for Thought catering in Lincolnwood. With years of experience behind his back, chef Ched decided to come back to Triton College to serve as a full-time instructor. He held this position for 8 years before he was promoted as the Program Coordinator for the Hospitality Industry Administration Program. He was later awarded for being a stellar educator, winning the 2014 Culinary Educator of the Year from American Culinary Federation of Windy City Professional Culinarians.
Chef Ched Pagtakhan's endless drive and passion is evident in everything he does. From being a great role model to his culinary students in school to being a good husband/dad who also manages to make dinner for his family almost every night. He is a true example of someone who is determined to achieve their dreams no matter what the obstacle might be.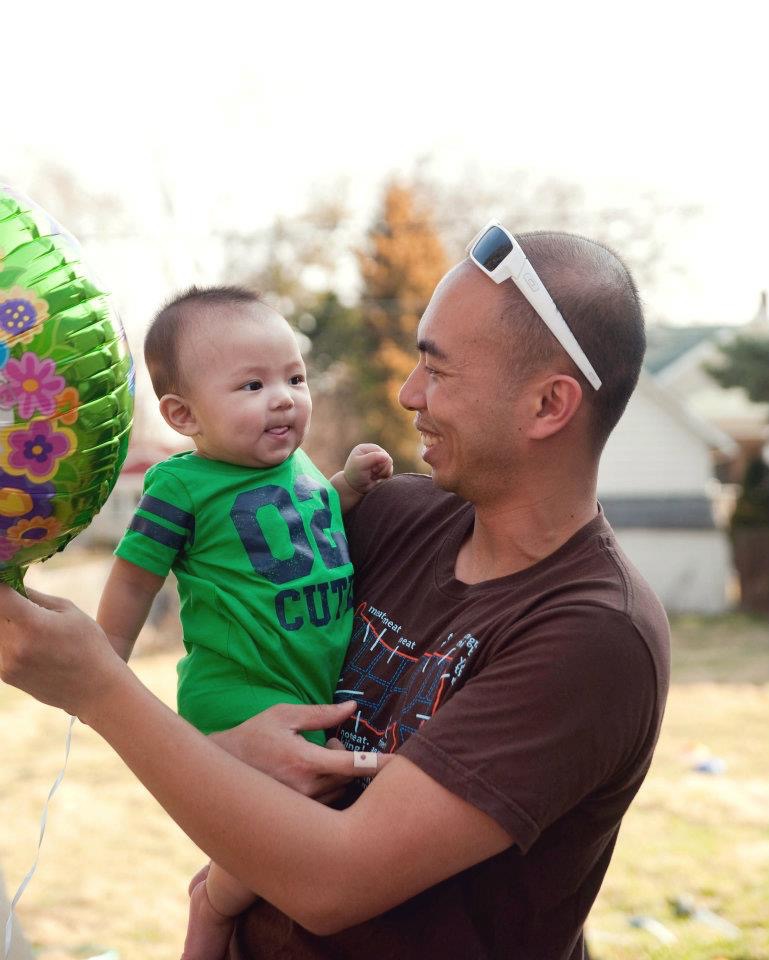 Chef Ched Pagtakhan with his adorable son, Avery.
Let's get to know more about him and be inspired by his life journey…
1.  What was the pivotal moment when you realized you wanted to be a professional chef?
The Food Network Channel started during my high school years, and suddenly it was the only thing I would watch. I was enchanted by what Emeril, Mario Batali, Sarah Moulton, and Bobby Flay were doing with food. I originally planned on being a veterinarian, but I was horrible in chemistry class. When I looked at the curriculum for vet med and saw chemistry all across the board, I immediately focused on pursuing culinary as my chosen career.
2. Is there any point during your career when you questioned your decision on becoming a chef?
Two years into the start of my career as a cook at a hotel, the pressure was starting to really get to me and I wondered if it was the right choice. I told myself that I would give it another year before I made a decision. 6 months later, I came to work and suddenly realized that I was getting a good handle on things and that it wasn't too hard anymore. It turns out, my executive chef was pushing me extra hard as a test. After passing, I was put on a development plan to become a sous chef.
3. Who was your mentor? How did he/she make a big impact in your career?
In my professional life, I have 2 mentors:
Chef Christian Gaborit gave me my first position in my career. Once I proved myself to him, he was behind me 200% (and still continues to guide me today). He kept pushing me to continue my development, to keep refining my skills in culinary and in management. He always challenged me to step into the unknown, and to seek the challenges in life so I would never become complacent and bored. He always loved to surround himself with younger cooks because it was a constant test for him to prove that he could keep up, and in most cases run circles around them. At age 74, he still works his 18 hour days, and still continues to push himself to develop future chefs.
When I was a student at Triton College, Chef Jerome Drosos was the head of the culinary program. He showed immense patience and taught me to respect the discipline of cooking. He also inspired me in the way he enjoys his life and spends time in nature. Ultimately, his ability to achieve a great work/life balance led me to follow the same path in becoming an instructor. Once I set this as a long-term goal, Chef Jerome helped me plan out my career path so that I could become an excellent candidate for a full-time faculty position.
Without these two chefs, I could have never achieved any of the goals that I set for myself in my career and life. I owe so much to them.
4. Do you cook at home? If yes, what is your favorite dish to cook and eat?
Always! When I started teaching full-time, I wasn't used to all the free time. I had to get used to cooking at home. I still haven't completely transitioned into a home cook, though. I still find it hard to cook for 2-3 people. Most of my dishes can feed 6-10 so we always have leftovers. I love cooking ethnic soul food. Whether it's Asian, Southern American, Cajun, Mexican…I treasure the traditional flavors that represent the culture as soon as it hits your tongue. It really touches your soul as you savor the food.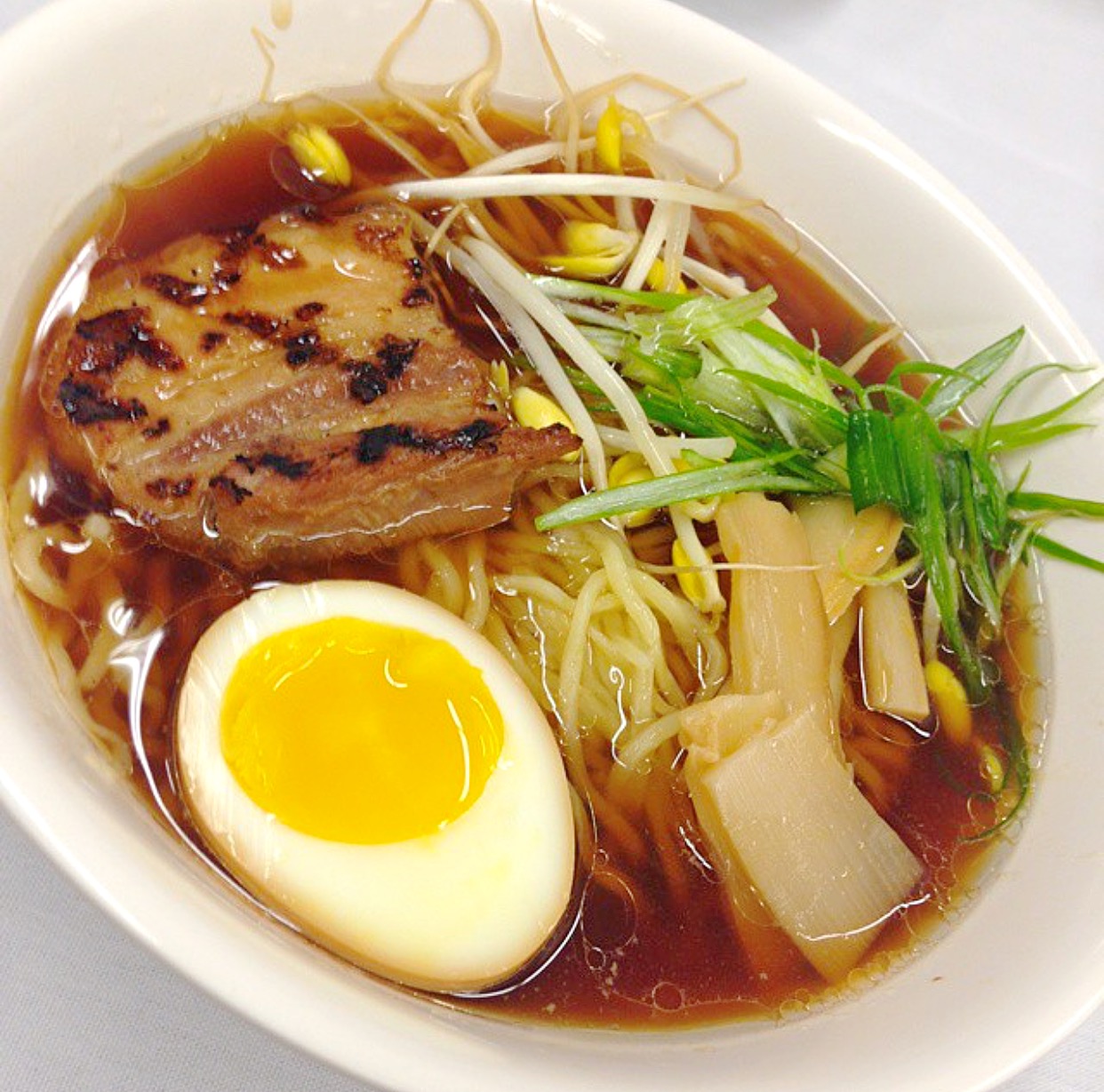 Homemade Ramen with all the fixings // Photo: @chedcancook
5. What has been the highlight of your culinary career?
My highlight has been the ability to work in different aspects of our industry and being successful at each one. From cooking at a fine-dining 40 seat restaurant to hotels & resorts, and even feeding 20 thousand people at a catering event in Las Vegas, I've been fortunate to see so many things. I am grateful to have worked with a lot of great people who have inspired me to achieve greatness each step of the way.
My most important highlight is meeting my soulmate in the kitchen. I never would have imagined that I would meet someone who shared my passion with food and who would be supportive of everything that I pursued. We make a great team!
Read the full article here.